I ask, what must we do to be a good caretaker of this land, to be a good relative, to protect all things sacred, to ensure that our future generations carry love, strength, compassion and the knowledge of how to care for the earth, for each other, and for their future generations?. . . Our traditions and spirituality are our instructions, they come from our ancestors who endured and survived the invasion of these land and 500 years of genocide.

– Red Fawn Fallis, April 16, 2018 letter to the UN Permanent Forum on Indigenous Issues. Full text here.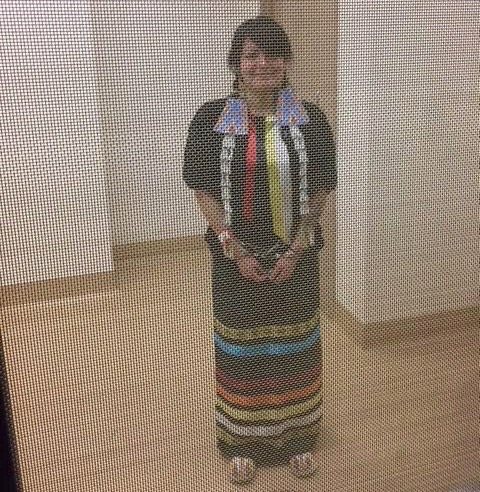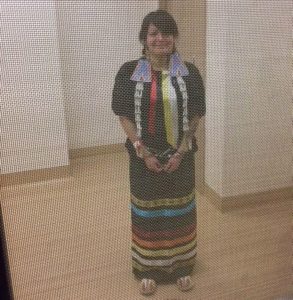 Red Fawn Fallis before her sentencing in Bismarck, July 13, 2018
I write to you today in acknowledgment that for many of us this holiday is tinged with a deep sadness, for it marks and celebrates an expansion of the genocide of Indigenous peoples to these lands. For families separated by prison walls, the season's emphasis on spending time together is particularly cruel.
On this holiday, Water Protector Legal Collective is asking you to join us in remembering and honoring five Indigenous Water Protectors who are serving or preparing for federal sentences.
The long and tenacious legacy of colonialism is alive and well in American courtrooms. Deep societal prejudice and wholesale denial of Indigenous sovereignty are the context that allowed these Indigenous Water Protectors to be arrested, prosecuted and incarcerated by the United States government for having answered the call from the Standing Rock Sioux Tribe to come to their territory to fight this pipeline and protect the water.
Each of these Water Protectors fought an uphill battle at every stage of their cases. There was extensive negative pre-trial publicity in North Dakota about the no-DAPL movement. In fact, WPLC had commissioned a study which documented the perilously high number of potential jurors who were deeply biased against Water Protectors and were candid about their inability to consider the evidence fairly.
Court rulings against them at every step of proceedings left the defense teams with insufficient information about government or corporate informants and even potentially exculpatory surveillance and other records in the possession of TigerSwan and other private security firms who coordinated with law enforcement during the encampments at Standing Rock and had targeted several of these protectors as leaders. These Water Protectors and their legal teams were forced to weigh the risks of decades of incarceration due to federal sentencing minimums – in Red Fawn's case potentially a life sentence. Choosing the lesser harm of non-cooperating plea agreements was a painful calculus of sacrifice and survival.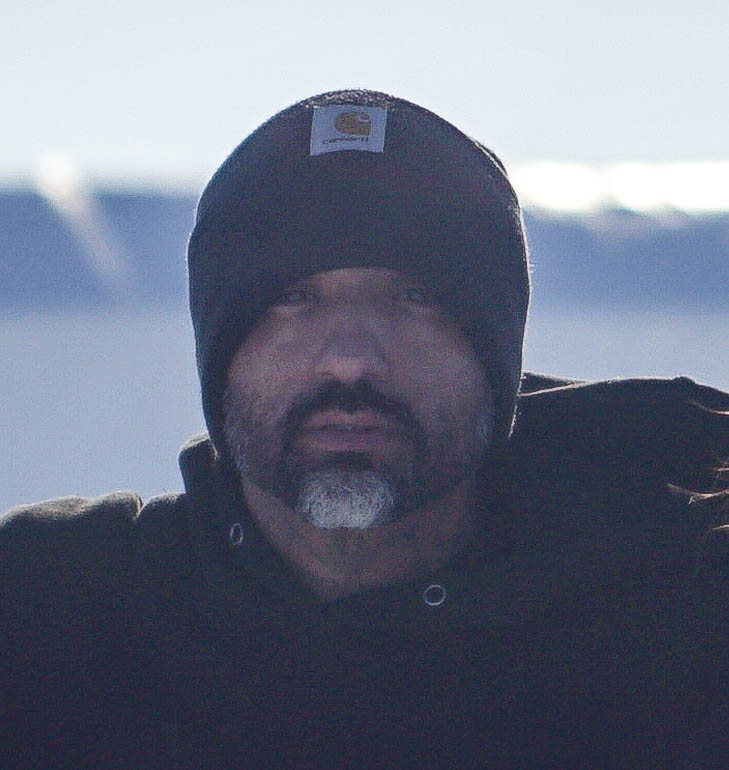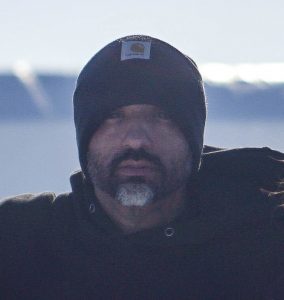 In this historic movement moment it is critical to maintain solidarity with those who stepped up and are now being targeted as leaders. The legacy of genocide and broken treaties has shown us that when Indigenous people stand up to protect the water and the land from the colonization of resources, we will always be met with repression and violence. 
–– Leoyla Cowboy, May 30, 2018, statement after the sentencing of her husband, Little Feather (pictured here to the left)
These cases are examples of colonialism at work — being manifested upon the bodies of Little Feather, Red Fawn, Dion and Rattler, through the harsh reality of false justice and federal prison.
Tomorrow, at Dion Ortiz's home in San Felipe Pueblo, New Mexico, his mother Christina says the family will go around the holiday table and say what they're thankful for — a family tradition. They'll speak about Dion, their 22-year-old son/brother/nephew/cousin in the hopes of bridging the 1500 miles and five states that separate them. Dion won't be home for his pueblo's traditional dances after midnight mass on Christmas Eve this year either.
Here at WPLC, we stand in solidarity with all of us who are living with forced separation from loved ones due to the criminal legal system. In particular, we are holding close the Water Protectors who are now serving or preparing for federal prison sentences arising out of their willingness to stand up to the Dakota Access Pipeline, defend Indigenous territory and protect the water. We are asking: what can we do to be the good relatives that Red Fawn so eloquently speaks of in her letter, above?
Below are five things you can do today to carry some love, strength and compassion through the prison walls and to be a better relative today and for the future generations.
With love and solidarity,
Sarah Hogarth
Interim Director
Water Protector Legal Collective
1. Write a letter.
Red Fawn, Little Feather and Dion Ortiz are already serving their federal sentences. Rattler and Angry Bird will begin theirs in the coming weeks. Please take the time to write to them. It makes a huge difference. Prison walls are especially cold during the holiday season when families and friends on the outside are gathering to spend time together. See our tips on writing to prisoners on our Water Protector Prisoners page.
2. Make a donation.
You can donate directly to the commissary accounts or support committees for federal prisoners. See the links below for information on ways to make a financial contribution.
3. Spread the word.
Organize a local letter writing and information sharing event. Share our Water Protector Prisoners page on your social media accounts and by email. Talk to your families and your communities about what you could be doing together to support these Indigenous Water Protectors and their families.
4. Stay informed.
This struggle is not over. Sign up for WPLC's newsletter and follow us on Facebook to stay up to date on what is happening for these federal prisoners as well as in the state criminal cases and in our ongoing civil litigation from Standing Rock. Stay tuned to our updates for upcoming information about what is happening in other Indigenous communities who are taking a stand in defense of the earth, the water, the air, and their sovereignty.
5. Pray.
Please keep Water Protectors present and alive in your hearts and remember them in your spiritual practices.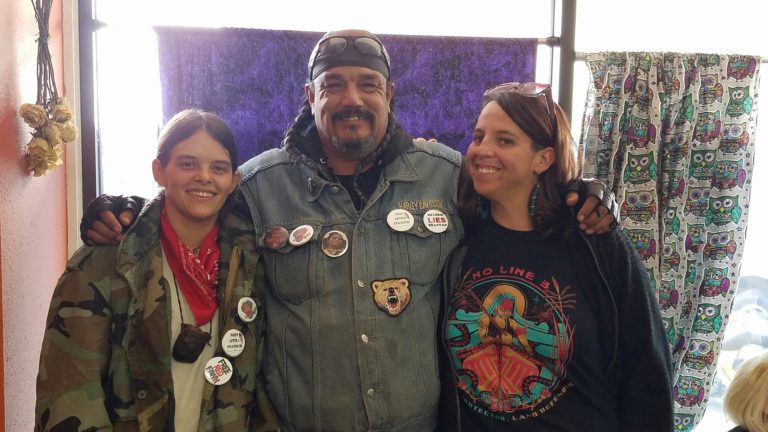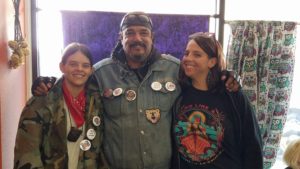 Rattler with partner Olive Bias (left) and attorney
Sandra Freeman