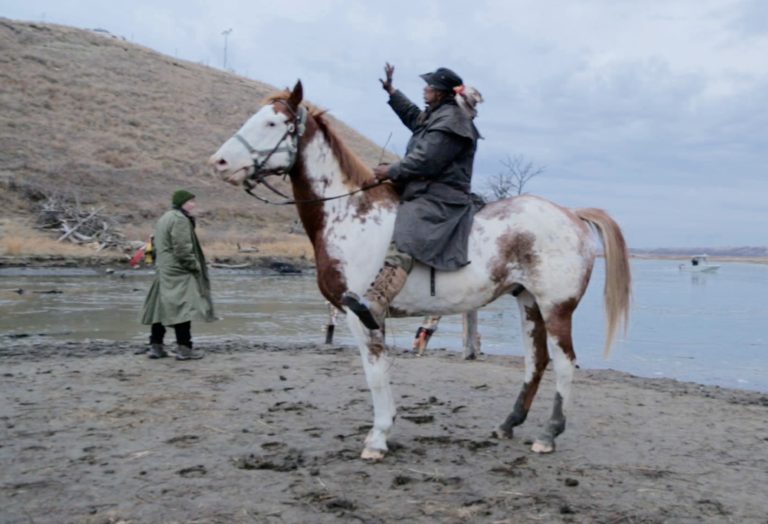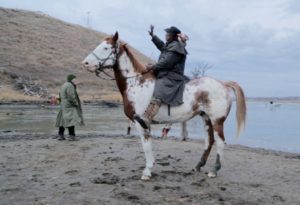 James "Angry Bird" White at Oceti Sakowin (Photo by Jonathan Klett)
Angry Bird accepted a Non-Cooperating Plea Agreement on July 12, 2018. On December 5, 2018, in accordance with the terms of the agreement, the Use of Fire to Commit a Federal Felony Offense charge was dismissed and Angry Bird was sentenced  to time served, two years of supervised release and $100 special assessment for the charge of  Civil Disorder.
To learn more about Angry Bird and how to support him, please go to his Support Committee Facebook Page here. Supporters can make a financial contribution directly to Angry Bird here.
You can also make a financial contribution to help defray the  legal expenses that WPLC covered for Angry Bird and the other Water Protectors who faced federal charges here.
---
Please write to him at:
PO Box 755
Fort Yates, ND 58538
Case No: 1:17-CR-00030
Attorney:
Daphne Lynn Silverman
Federal Charge:
Civil Disorder
Links:
Angry Bird sentenced to two years of supervised release (December 5, 2018)
Exhibit of photographs submitted to the Court (shared with permission)