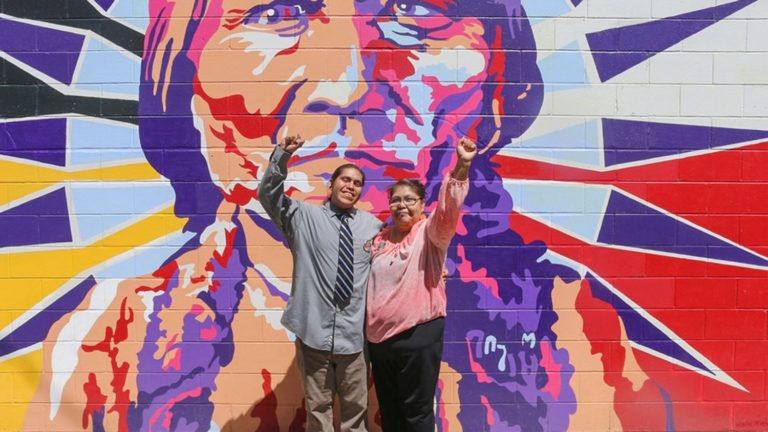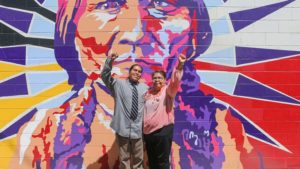 Dion Ortiz with his mother Christina Ortiz
before his sentencing hearing in July;
both are members of the San Felipe Pueblo in New Mexico
Dion accepted a non-cooperating plea agreement on July 17, 2018. On October 22, 2018, he was sentenced to a 16-month prison term. He was released to a halfway house on April 3, 2019.
In accordance with the terms of the agreement, the Use of Fire to Commit a Federal Felony Offense charge was dismissed and the judge sentenced Dion to 16 months on the Civil Disorder charge.
To learn more about Dion and how to support him, please visit his Support Committee Facebook page here.  Supporters can make a financial contribution directly to Dion here.
You can also make a financial contribution to the legal defense for Dion and the other Water Protectors facing federal charges here.
---
Attorneys:
Thomas Durkin and Robin Waters
Federal Charge:
Civil Disorder
Press Releases:
Dion Sentenced to 16 Months (October 22, 2018)
Dion Reaches Non-Cooperating Plea Agreement (July 17, 2018)
Media:
The Bismarck Tribune (October 22, 2018)
AP News (October 22, 2018)