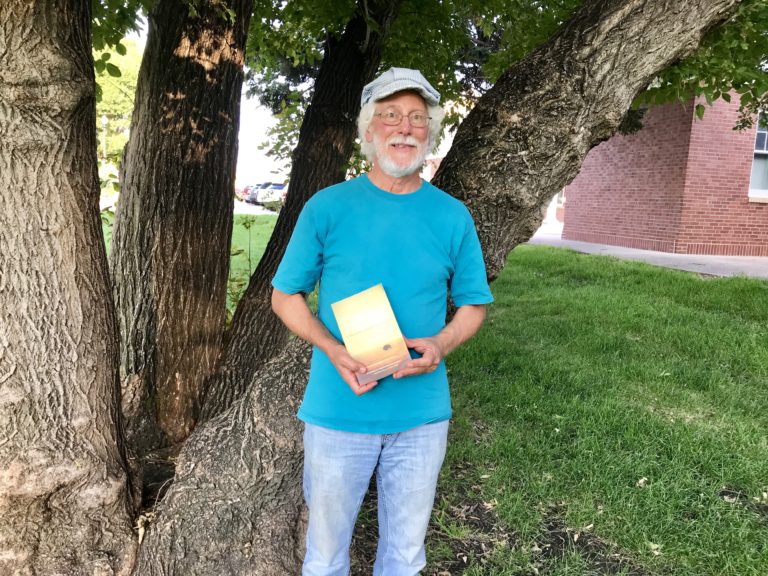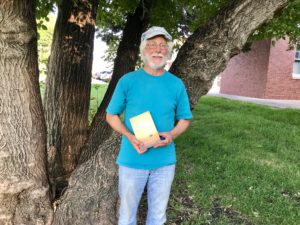 Photo: Water Protector Dennis Lehmann after his conviction in Morton County
On September 7, after a brief deliberation, a six-member Morton County jury quickly found 65-year-old Dennis Lehmann of Freeman, South Dakota guilty of Class A misdemeanor charges of physical obstruction of a government function. Judge James Hill sentenced Lehmann to 90 days of unsupervised probation, and ordered him to pay court fines. If he's arrested for any reason within that period, Lehmann will have to serve five days in jail for his NoDAPL conviction.
"I see it more as an honor than as a stigma," the 65-year-old Water Protector said. "Any time I have to report my conviction I'll be able to communicate why I'm actually proud of what I did."
Lehmann was not intending to be arrested on February 23, 2017. A member of Mennonite Disaster Service, a relief group that cleans up after major catastrophes like Hurricane Katrina, Lehmann was at Oceti Sakowin  to help clean up the camp, load trailers, and salvage valuable materials.
In court, Lehmann, who brought a Bible with him, had hoped to remind the jury of the parable of the Good Samaritan which is about mercy and serving one's neighbors, but Judge Hill wouldn't allow a lengthy explanation from the stand. Even so, the point was clear: Lehmann's stance was informed by his faith.
"I was disappointed that he kept shutting me down," Lehmann said. "The jury still might've found me guilty, but I wanted them to understand why it was important to stand with those protecting the water."
Lehmann has been arrested on three other occasions: in 1982, protesting missile silos in South Dakota; an anti-nuke demonstration in 1983 at the Seneca Army Depot; and a Latin American issue in 1983. But this arrest in North Dakota was different; it was the first time that he'd been painfully transported for hours with hands zip-tied behind his back, and placed in a dog cage upon arrival at the detention center.
While Lehmann has no immediate plans to get rearrested, he keeps a close watch on the section of the KXL pipeline located closer to his South Dakota home. "We had a leak eight miles from Freeman, which is south of the KXL pipeline," he explained. "The safety monitors didn't go off as designed and the oil spilled out for five to six hours. All of their safety measures meant to prevent exactly this kind of thing completely failed, and 16,000 gallons of oil fouled the farmland."